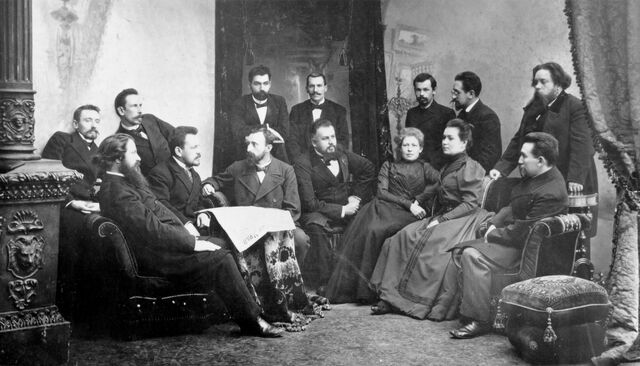 Revolution in Russia!
Edit
Enter the description here.
"An uprising in Russia has ended the monarchy once and for all. The people have risen up and forced the Czar to abdicate, establishing a republic in place of the Empire."
Russia undergoes a revolution
Bolsheviks rule Russia!
Edit
"Following a brutal civil war that has swept acros a quarter of the earth's surface, a group of communists, the Bolsheviks, are now firmly in control of Russia. While they have sworn to uphold world peace, the same cannot be said of their supporters outside of Russia, who are trying to incite uprisings of their own to seize power in their home nations."
Russia undergoes a revolution
World War scenario is active
France is still alive
Vidalists seize power!
Edit
"A group of Communists called the Vidalists have organised a revolution in Saint Petersburg, effectively leaving control of western Russia in their hands, and are poised to seize the rest of the nation now. The whereabouts of the Imperial household are unknown at this point in time."
France is defeated
Russia undergoes a revolution
Moving Vorwärts!Edit
A new political movement calling for a united front in the face of the challenge of Vidalism to Western civilisation has emerged in Scandinavia and Central Europe. Led by the charismatic former military officer-turned-politician Franz Heinrich von Salviat, the Vorwärts! movement is now steadily gaining traction as an opposing force meant to fight the evils of communism.
Germany is a republic
Vidalists control Russia
File history
Click on a date/time to view the file as it appeared at that time.
Ad blocker interference detected!
Wikia is a free-to-use site that makes money from advertising. We have a modified experience for viewers using ad blockers

Wikia is not accessible if you've made further modifications. Remove the custom ad blocker rule(s) and the page will load as expected.